My Story
Being a Stampin' Up! demonstrator is so rewarding. Not only do I get to be creative every day, I also get to be a creative coach, offering fresh project ideas and encouragement to my customers and friends.

For me, helping someone create that perfect project for a special occasion is the best feeling in the entire world. After all, creating cards, scrapbook pages, and gift items is about more than just stamps and ink—it's about sharing a part of yourself with the people you love.
Hi I'm Joanne and when I'm not looking after my husband and two beautiful children, am an avid crafter with a passion for all things Stampin' Up!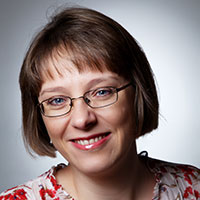 I must confess that I have never been a big rubber stamper - until I discovered Stampin' Up! that is. I love the fact that I can get such great results with co-ordinating stamps, inks, papers and punches - the possibilities are endless! Join me on my stamping journey as I share the things I love and be inspired to create amazing things yourself!